Disk - a secure pocket cloud for your files
Store and share files without worrying about safety. The first
15 GB
- is free!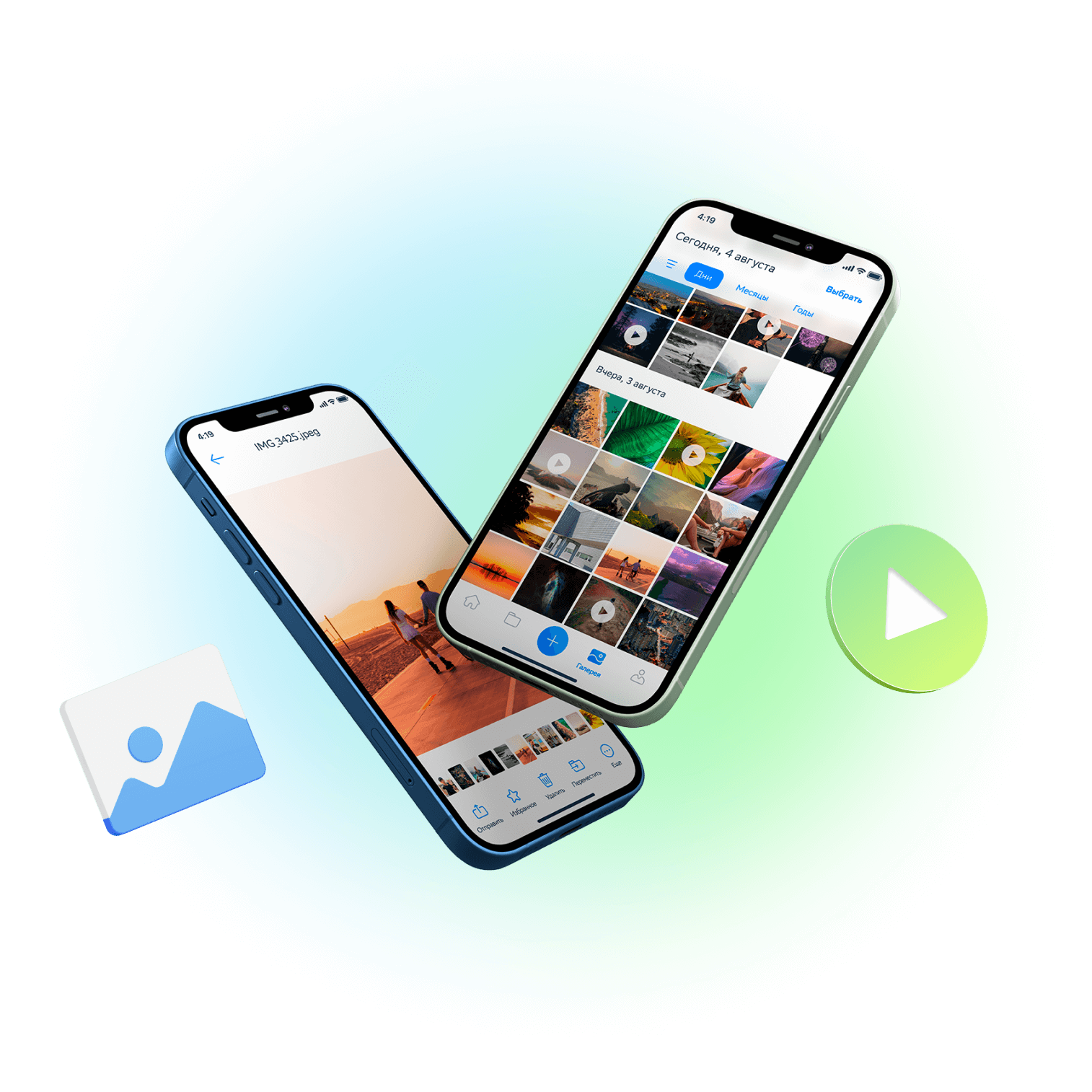 PWA version
Turn the web version of the Disk into a mobile app
Disk
is
Create multiple links for one file with different access rights.
Auto upload of photos and media files
Activate the autoload function and do not worry about the safety of your data.
Convenient seamless authorization for Sberbank clients.
Scan documents with built-in Disk functionality.
Tariffs
Tariffs
Compare Disk tariffs with or without a SberPrime subscription.
Members of the Sber Prime subscription receive +15 GB in the SberDisk cloud and a 20% discount on all tariffs.
Pay up to 99% of the cost of the SberDisk tariff with "Thank You" points. We will add 5% of the fare value with "Thank You" points.
Disk in Telegram
Links to download the application and news about us are already inside!